About
Services
Every project starts with you. We get to know your brand inside and out, or help you build one from scratch. As a small, principal-driven firm, we work the way you need us to work. Do you need someone to take complete ownership of the project? Or are you looking for experienced professionals to work with your existing in-house team? Either way, we have you covered. Some examples of what we can do for you:

Data visualization
•  Clear, easy-to-understand charts
•  Presentation editing
•  Infographics

Digital projects
•  Visual design
•  UX
•  Concept and strategy
•  Writing and editing
•  Coding
•  Project management

Print
•  Book design and production
•  Charts and graphics
•  Editing and copy editing
•  Proofreading
•  Coordinating with printers
•  Project management

Kris Tobiassen, Principal
Prior to forming Matchbook Digital, Kris worked primarily as an independent book designer for large publishers. She has designed and produced hundreds of books of all types: complex annual publications with numerous charts and graphs, full-color cookbooks, highly-illustrated textbooks, and interactive digital books. Shifting into interactive publications around 2010 created a natural transition to app and website work.
Recognizing that many companies need graphic design help only sporadically (and often for large and unwieldy projects), Kris founded Matchbook Digital in 2011. With the ability to quickly scale up, Kris and her team efficiently produce large projects on-time and on-budget. For example, when Booz & Company was acquired by PwC in 2014, Matchbook helped them transition into Strategy& by quickly rebranding hundreds of documents for both print and web. They made their legal rebranding deadline, and no content had to be pulled from their website. (As a result, Matchbook was the official design firm for their highly-regarded editorial department for several years.)
Kris lived in New York City for many years after graduating from NYU's Graphic Communications Management and Technology program, but returned home to Oregon in 2020.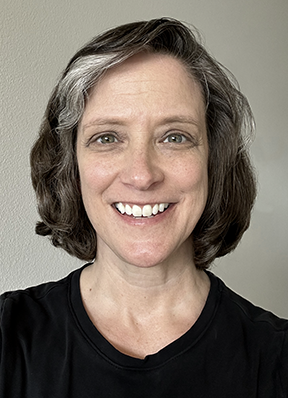 Matchbook Digital LLC is a woman-owned business.
Clients include: PwC, Strategy&, HarperCollinsPublishers, Northstar New Jersey, Simon & Schuster, Berlitz, Hachette, Kaplan Test Prep, Harry Abrams, as well as numerous start-ups, nonprofits, and agencies large and small.