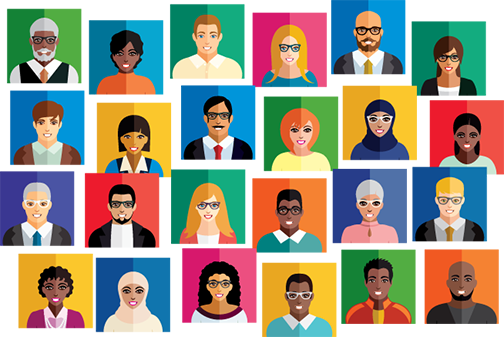 As a business owner, manager, or creative director, you know that a great visual identity is crucial to the success of your company. The right designs help your brand stand out and communicate your message effectively. But with so many designers out there, it can be overwhelming to choose the right one.
In this post, we'll discuss what to look for when hiring a graphic design firm and your options for finding the right one. By the end of this post, you'll have a better understanding of how to hire the right graphic designer for your needs.
What to Look for in a Graphic Design Firm
When it comes to hiring a design firm, there are several factors to consider. Here are some of the things you should look for when evaluating potential candidates:
Portfolio and Samples: One of the most critical factors when hiring a graphic designer is their portfolio. A portfolio provides insight into their design style(s), skill sets, and the general quality of their work. Ensure that the portfolio showcases a variety of projects and industries, demonstrating versatility and the ability to take on multiple projects..
Client list: Be sure to take a good look at your candidate's client list. Larger, well-known clients have existing brand guidelines and teams of design professionals on each project. A strong list says your candidate works well with teams and brands, and is more likely to have good communication skills.
Experience: Consider a designer's experience and expertise. The more experience a designer has, the more likely they are to understand the specific needs and challenges of your project. Experienced designers are also better equipped to handle complex projects, project management, and tight deadlines.
Referrals and Recommendations: Word of mouth is a powerful tool when it comes to finding the right graphic designer. Ask for recommendations from colleagues, friends, or other businesses in your industry. Look for designers who have a strong reputation and positive feedback from previous clients.
Communication and Collaboration: A great designer is not just a skilled artisan but also a great collaborator. Look for designers who are easy to communicate with, understand your vision, and are open to feedback. The right designer should be able to work collaboratively with you to achieve your desired outcome.
A detailed bid: The quote you receive should spell out all deliverables, rounds of revision included, contingencies, and timelines. Both you and your designer should be 100% on the same page in terms of what to expect for the project.
Price: Of course, pricing is a significant consideration when hiring any contractor. However, keep in mind that the cheapest options can sometimes wind up being more expensive in the long run, due to errors or work that is unusable.
How to Find the Right Graphic Design Firm
Now that you know what to look for in a graphic design firm, let's explore your options for finding the right one. Here are some of the most common ways to hire a graphic designer:
Recruiters: Recruiting agencies have a pool of talented designers and can help you find the right fit for your specific needs. However, this option can be expensive, and the designer will likely be working for the agency rather than your business directly. You also might not work with the same designer for your next project.
Agencies: Graphic design agencies are companies that specialize in providing graphic design services. These agencies typically have a team of designers and can handle a variety of projects, including branding, web design, and marketing collateral. However, agencies can be expensive, and you may not have direct contact with the designer working on your project.
Online Platforms: Websites like Upwork, Freelancer, and 99designs can connect you with freelance graphic designers from all over the world. These platforms allow you to browse designer portfolios, communicate with them directly, and hire them for specific projects. However, it can be challenging to find the right designer, and you may have to sift through a lot of less experienced applicants to find the right fit.
Independent Designers and Small Firms: Smaller firms and independent designers can often hit the sweet spot in terms of expertise and mid-range cost. The trick is to find one that aligns with your aesthetic and the types of projects in your pipeline.
If your company has regular design projects but not enough work to hire a full-time in-house designer, it might be worth it to spend the time to try several of the above approaches. Eventually you will find a designer or firm that is the perfect fit for your needs, making all your subsequent projects that much easier.